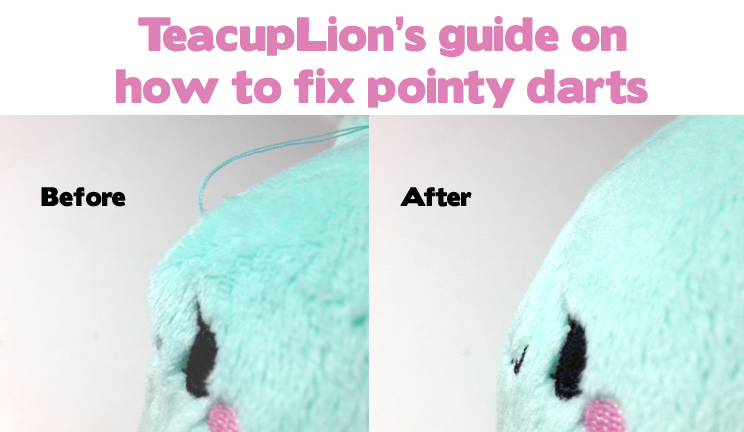 In this tutorial, I will show you how to make a pointy dart smoother if you've already sewn and stuffed your plush.
In my last tutorial, I covered how to sew darts smoothly by machine so that you achieve a fine curve.
You will need a handsewing needle, thread, and scissors. Thread conditioner is helpful!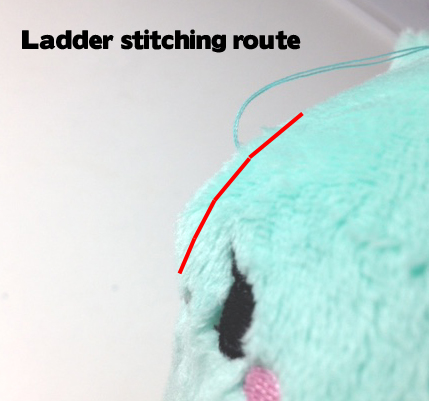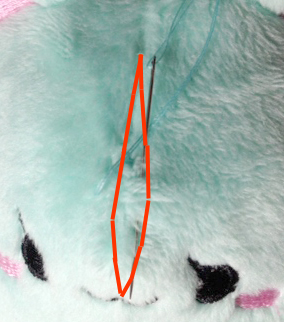 Start your needle at the top of the seam (on the seam, and start to ladder stitch downards, with the nap (not against it). You will slowly increase the distance of your stitches from the seam where the dart needs to be more smooth.
Don't know how to ladder stitch yet? Learn with my guide here!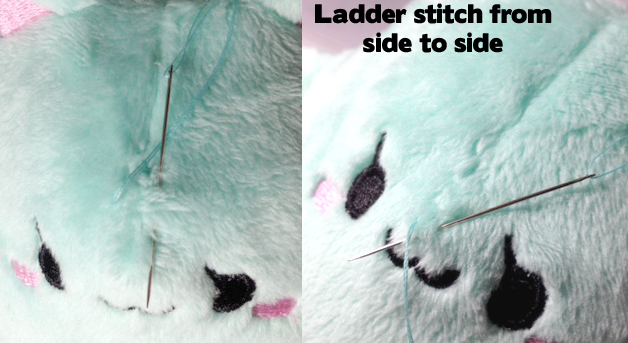 Use teeny, tiny ladder stitches to sew the seam closer together. The more angle you want to remove, the further away your ladder stitches should be from the original seam. The less angle you want to remove, the closer together your ladder stitches should be to the original seam.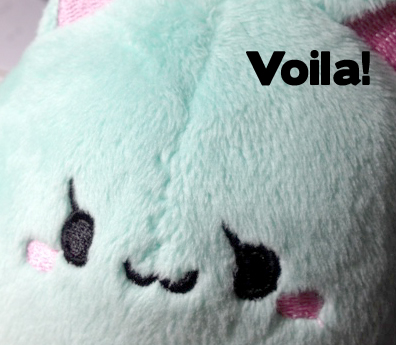 When you're done ladder stitching and the angle is smooth, use my tutorial on how to hide the knot.
Brush the fur from the seam using a toothbrush or needle. And you're done! :D