How to sew a dart

Fold the fabric so that the "v" shaped dart will become a straight line. Start at one point (I would start at the bottom below) and finish at the other. Make sure to backstitch at the start of and end of the dart.
Sewing a smooth dart
When finishing, sew as smoothly as possible to make the stitches almost parallel to the folded fabric, so that the angle of the dart blends smoothly with the folded fabric. Sew as a slight curve so that the seam allowance decreases until the stitches are parallel with the fold.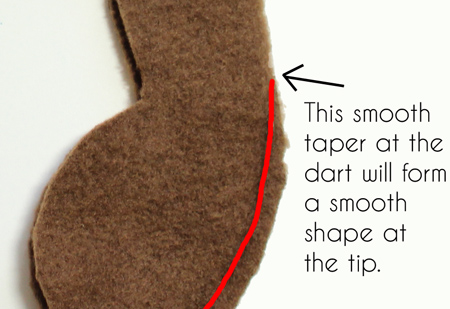 Cutting the dart's seam allowance open a bit to ease
Using small scissors, snip open some of the fold under the seam allowance to allow the fabric to open up more freely in this area. Stop cutting where indicated with the blue pinhead.