How to hide knots:
Step 1: Finish your sewing, and make sure you have enough thread left (at least the length of the needle).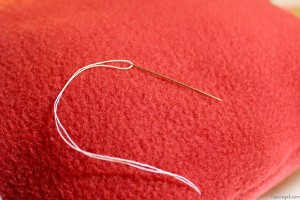 Step 2: Put a pin directly in the hole where the thread came out, and form a loose knot with the needle and thread.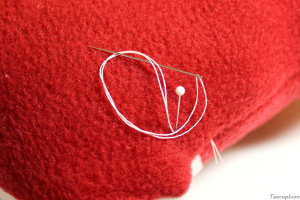 Step 3: Hold the pin and begin to close the knot around the pin, pushing the knot as close to the fabric and pin as possible.
Step 4: Pull the knot tight, it should be very close to the fabric where the pin was.
Step 5: Insert the needle directly in the same hole the pin was in.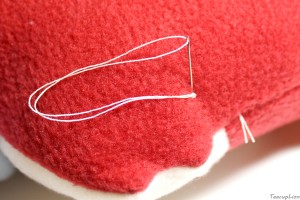 Step 6: Push the needle to the opposite side of the plush from where you are working (at least 2 inches away), and pull the thread hard. Once you feel the "pop" of the knot sinking inside of the plush, you're done! Pull the thread a little bit, snip the thread ends, and your threads and knot should have disappeared completely. And, you're done!