the artist
Hi! I'm Laura, a character designer and plush toy maker who has made hundreds of original designs since 2006.
I have done professional design work for Simplicity, Multiverse Studios, and my designs have been featured at Anime Expo and Nature's Alley.
I make plush sewing patterns and original toy designs with love and attention to detail. I'm very blessed to be able to design stuffed animals as a fulltime job. I love teaching new sewers, inspiring others to creativity and to learn the joys of sewing.
For corporate contracts, please contact me at plush(at)teacuplion(dot)com
credentials
2006: Started freelance graphic and toy design
2013: Founded Teacup Lion Designs pattern design shop
2013: Featured at Anime Expo 2013 Brands Boutique pop-up shop
2014: Co-founded Plush Artists United, a Facebook community of 900+ plush makers
2014: Pattern design contract for Multiverse Studios "Dinosaur Cubie"
2015: Pattern design contract for Simplicity pattern #8034 in 2015 Winter catalog
2015: Patterns and kits featured in Nature's Alley florist and gift shop
2016: Pattern design contract for Simplicity pattern #8188 in 2016 Autumn catalog
 sewing pattern testimonials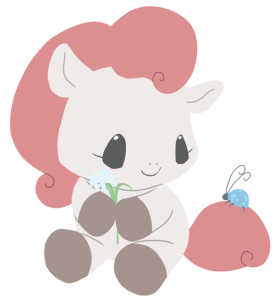 custom plush testimonials
"I'm writing this review about a plush Laura made, Altaria from Pokemon…I can tell you every day of the wait was worth it."
"Throughout the whole process I received updated pictures … Laura was exceptional about her communication and trying to work with my every request for my plush."
"This plush is by far one of my favorites in my collection and the time and energy spent making her really shows in her quality. I have gotten numerous compliments about her and how she fits so well with the design I had asked for.
Given the option I would definitely commission Laura again, she is such a wonderful person and an extremely talented artist." ~Christina