View the pattern here, or keep reading to find out more surprises this design holds!
The complexity is a step down from my other anthro patterns. It's easier to make and the instructions are so clear that advanced beginners can even follow along! A big cuddle size lets you put lots of focus on the facial features, hug-me paws, and the markings and color changes that make your anthro uniquely yours.
This pattern makes a 15.5″ tall sitting chibi anthro, 13.5″ without ears. The head and muzzle are shapely enough for you to use this for canines, felines, dragons and more! It doesn't include those extra parts, however it IS compatible with the ears and tails from my other furry patterns: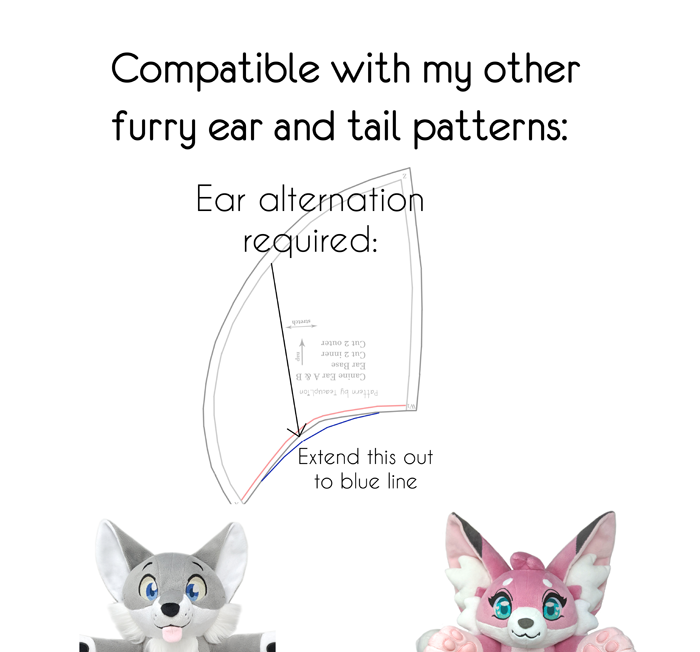 My other anthro embroidery files can work like this:
The new embroidery files are for fill-type embroidery only. The nose is made from fabric in this pattern, not embroidery. The eyes and mouth come in 2 options, and paws included too:
As usual, embroidery patterns are available separately here
Thank you so much for your patience, it's hard to believe that this pattern has been a bit over 1 year in the making! I hope you enjoy it as much as I have :) Happy sewing!