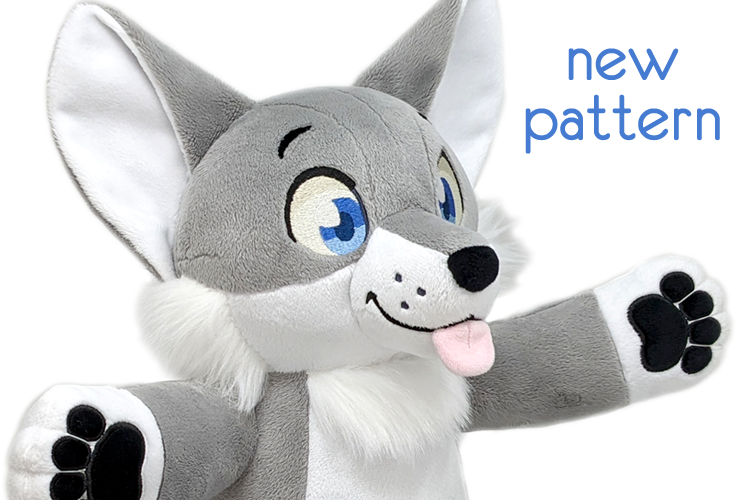 HYPE!!! This gorgeous furry design has been 5 solid months in the making. I poured all my talent into this one to make it as beautiful and sturdily machine-sewn as possible. It's a must-have in a plush artist's arsenal to quickly sew high quality furry plush. This design has been super popular, and quite often expensive, for customers to commission.
Grab it here, or keep reading to find out more surprises this design holds!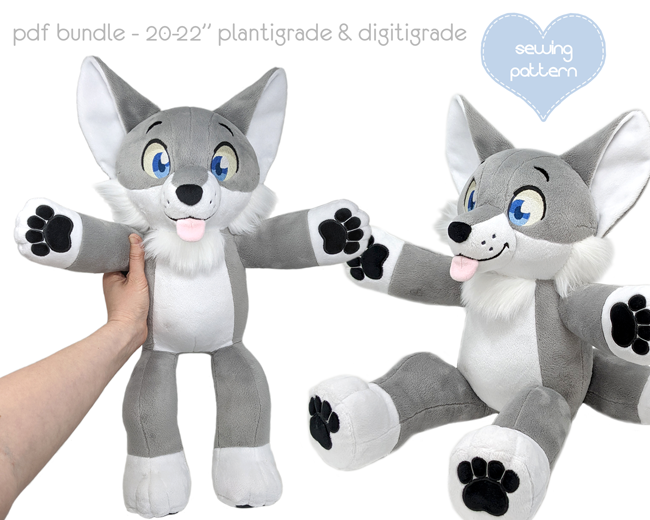 This is a different bundle from my standing anthro bundle – the extras I focused on are plantigrade + digitigrade parts, different arm types, extra eyes, and fox/wolf parts. Use it for nearly any species of anthro – and YES, you can use ears + tail parts from my standing anthro pattern :)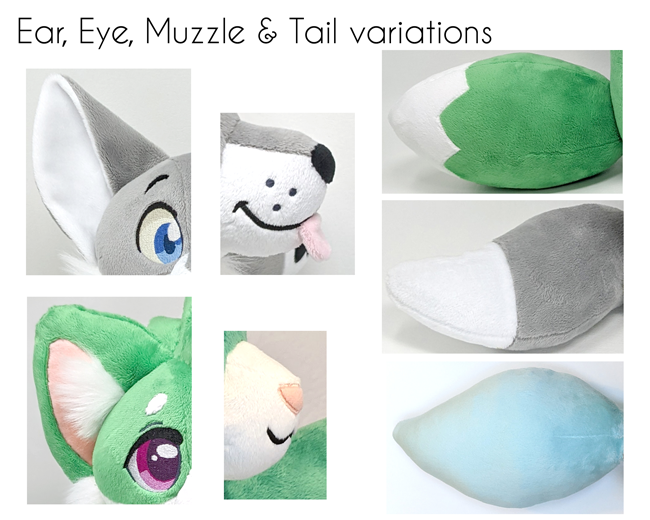 The complexity is a step down from my other anthro pattern. It's easier to make and the instructions are so clear that advanced beginners can even follow along!
The pattern makes a 20″ tall standing anthro without the ear height. It's a super big cuddly size – imagine carrying this cuddle buddy around at conventions. Even though it's bigger than a BAB bear, it can still wear the clothes (fit snugly). If you want the clothes to fit loosely, just scale the pattern down a tad ;)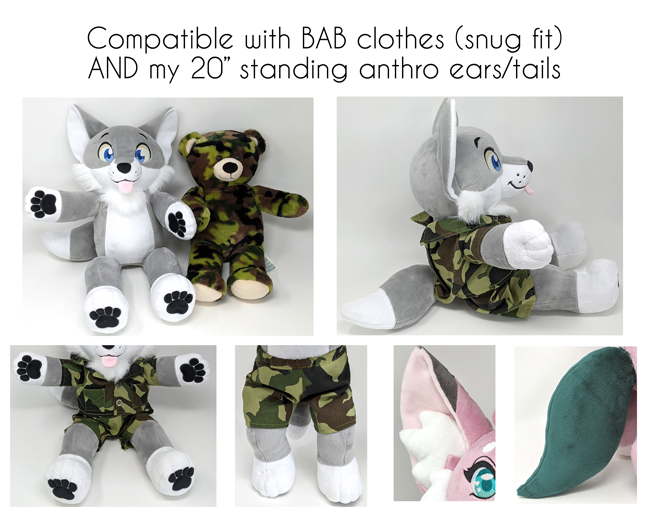 The plush is HUGE so you can add lots of markings. Also durable for cuddles, with every base pattern piece (muzzle, head, legs) all machine sewn. Definitely feels like a little huggable fursuit mini-me!
Grab the sewing pattern here!
This is my BIGGEST EVER embroidery bundle, something around 1500 files? That's 99 designs per filetype! Multiple sizes, different options for the muzzle and paws.
As usual, embroidery patterns are available separately here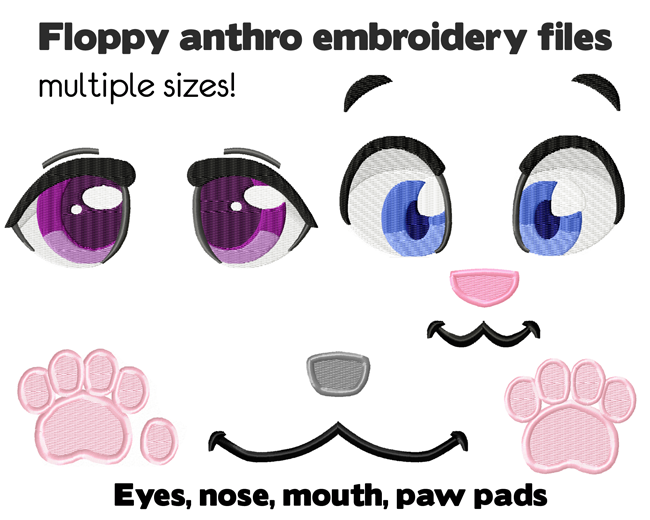 Thank you for checking out my newest design!