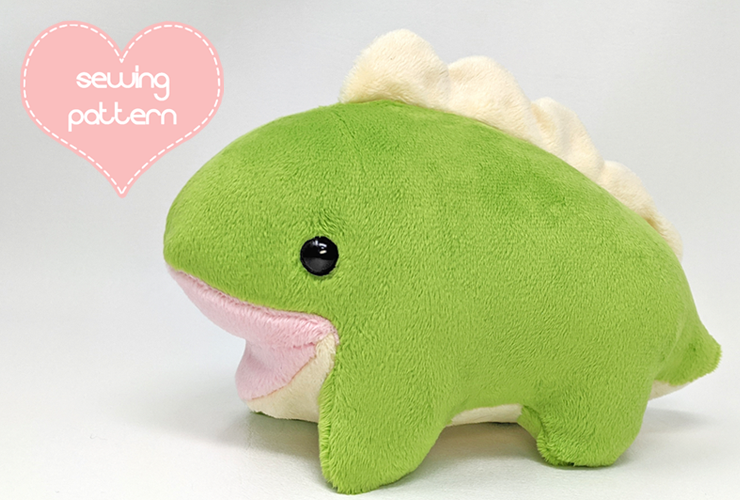 He's just…so…happy. I have one on my desk and he totally puts a smile on my face.
So I didn't plan on releasing the pattern for this guy, I actually made him as a joke to see how "derpy" I could make something. The pattern has been buried for about 6 years! The prototype showed up in a box, and people really wanted the pattern. I was able to dig it up and restore it, so here it is!
He's a super derpy, perpetually happy little friend :) And I'm happy to announce that there's only 14 steps to make him, he's SUPER fast to make. He comes with a pattern for his little party hat too!
He'd be SUPER cute in pastels or galaxy print minky! Spoonflower has a ton of custom prints in minky, and a 30-day turnaround for custom minky isn't that bad :)
It's labeled as intermediate, the only "tricky" bit is easing to fit some pieces (stretching to fit). I include step-by-step large photos and a video on how to do this, so it's not hard once you got that down :)