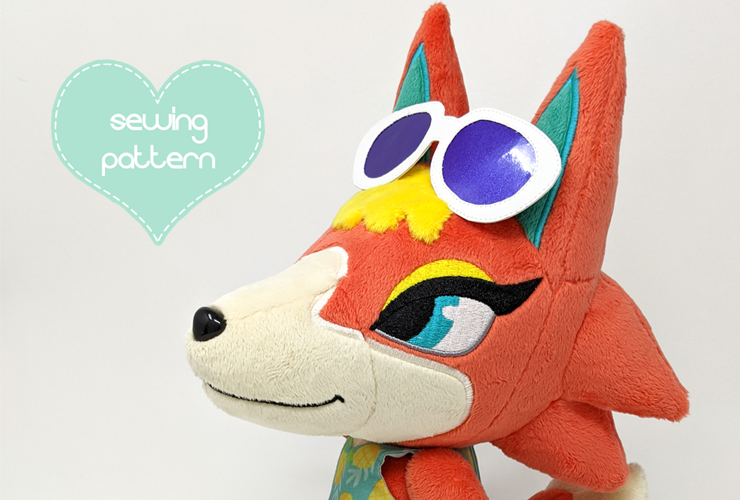 Audie quickly became my digital bestie; she's just so cute and happy! I pushed my pattern design limits to make a gorgeously designed and versatile pattern, and I think I achieved that :) She's 14 inches tall standing, and fully jointed.
You can use this pattern to make anthro animals; it includes a no-ear, no-spike pattern to use as a base for you to add your own additions.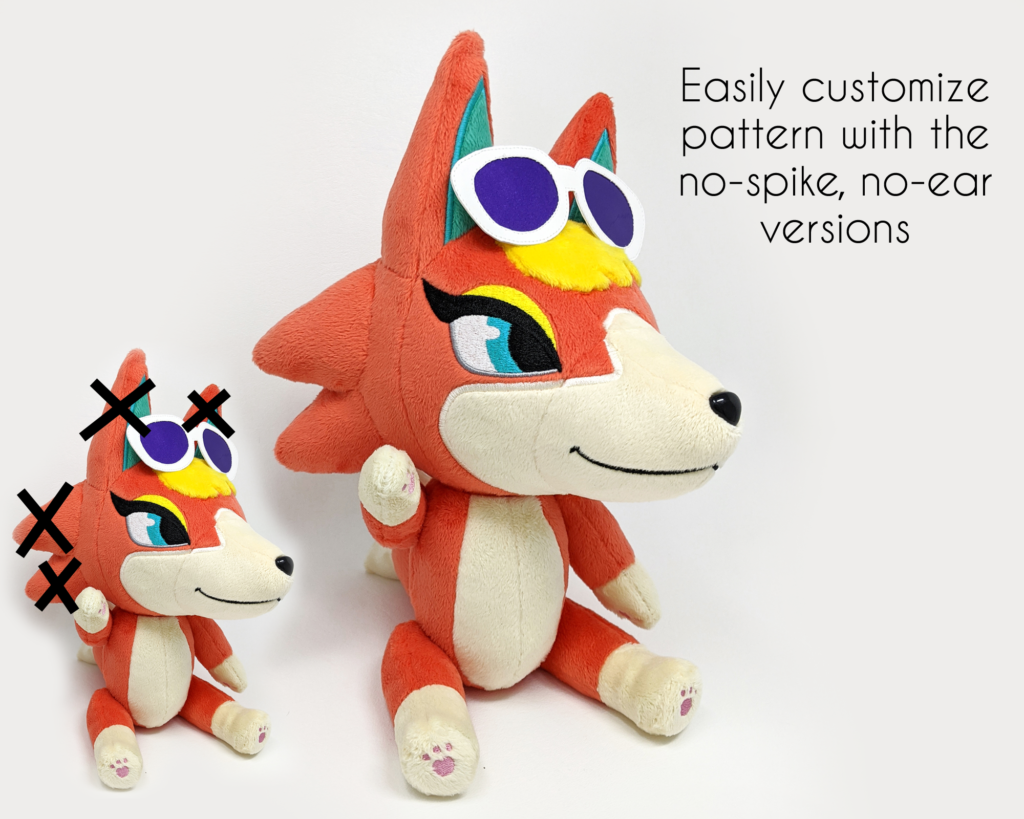 The pattern itself is intermediate-advanced, though I wrote it so that adventurous beginners can follow along. Your Audie will come out looking exactly the same; the pattern includes alignment lines for all applique, eyes, nose, mouth, and paw pads. Includes 3 videos on how to ladder stitch the tail, spikes, and back of head!
The embroidery files include a TON of files! Audie's eyes, mouth, muzzle, ears, and paws. They will align perfectly symmetrical with stitched pattern outlines.
AND! I have a really limited amount of mini kits for her dress and sunglasses. If you want to make just 1 Audie plush, it'll save you money. Or, you can purchase the fabric I designed separately on Spoonflower.