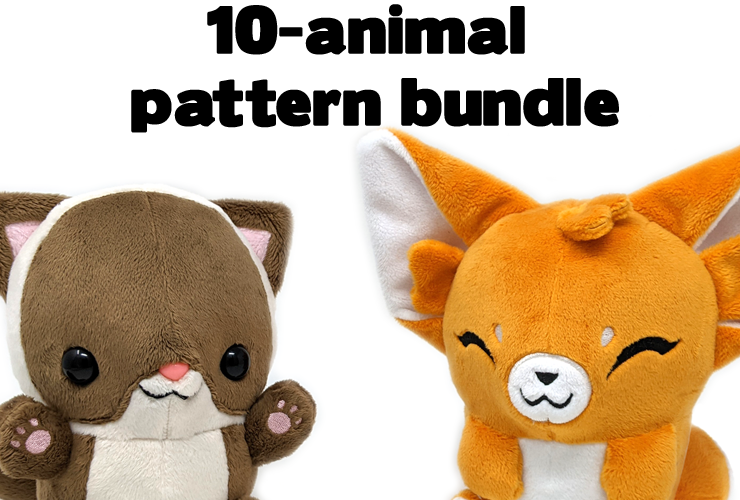 This is a super versatile pattern bundle with multiple body, arm, foot, ears and tails :D It's a great base to use for any chibi animal or pokedoll.
It is recommended for intermediate level sewers; though if you are a beginner and can only hand sew, it includes enough instructions and videos for you to do it :)
Embroidery files are available as well! They're 4×4 friendly, include 3 face types & paws – and 20 variations of the face (cheeks/no cheeks, muzzle/no muzzle, happy/sad).
As usual, they come with pattern placement lines for perfect alignment/symmetry, and a guide on how to do applique.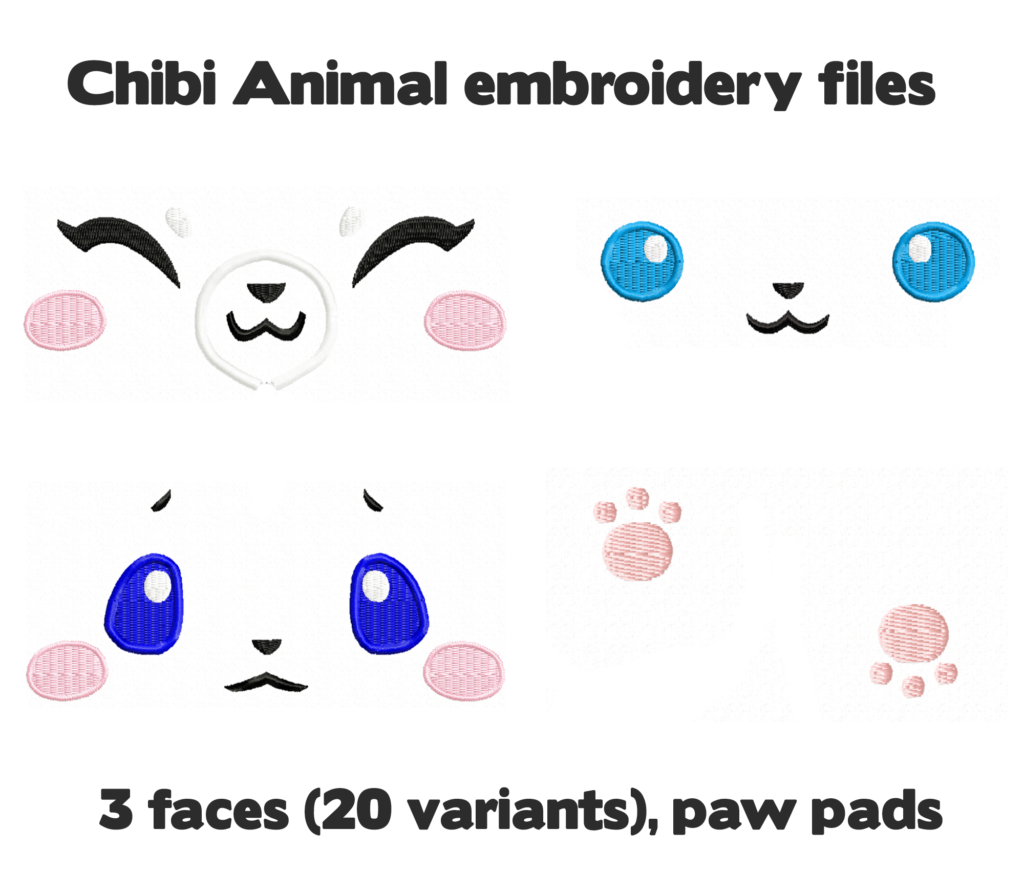 Thanks for looking, and hope you have a happy & safe holidays!