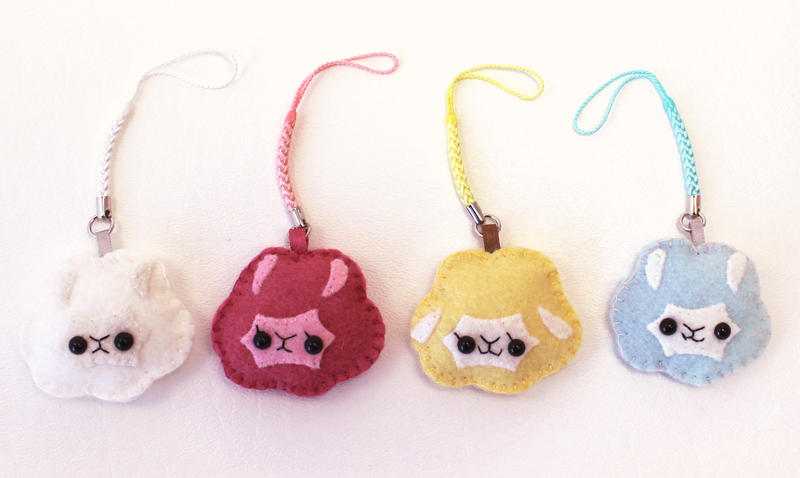 Hey all! I'm pleased to share this free easy plushie sewing pattern with you – it's great for beginners and sewers at all levels. In this sewing tutorial, I'll teach you how to make your own cute alpaca cream puff plushie.
These alpaca cream puffs are seriously addicting to make~ They're easy, fun, and a great use of leftover felt scraps :) Plus, they're travel-sized – I've kept been making these in my spare time at the coffee shop and on car rides. You can make each alpaca have a different facial expression. I hope you enjoy making them!
You are welcome to make as many as you like for gifts, charity, or sale – please just credit "Pattern by TeacupLion" on your online listing or product tag. A link to my site http://www.teacuplion.com is greatly appreciated. Thank you!
These little alpacas are great practice for my Fennec Fox sewing patterns:
I'd love to see what you make with this pattern ~
Share your finished plush with me on social media & your post can be featured!
Facebook TeacupLion Artists Group
Instagram  @teacuplaura
Twitter: @teacuplion