My lion cub pattern now comes with free Flareon pieces!
OR if you've already purchased the lion pattern, you can download the free upgrade for Flareon below :)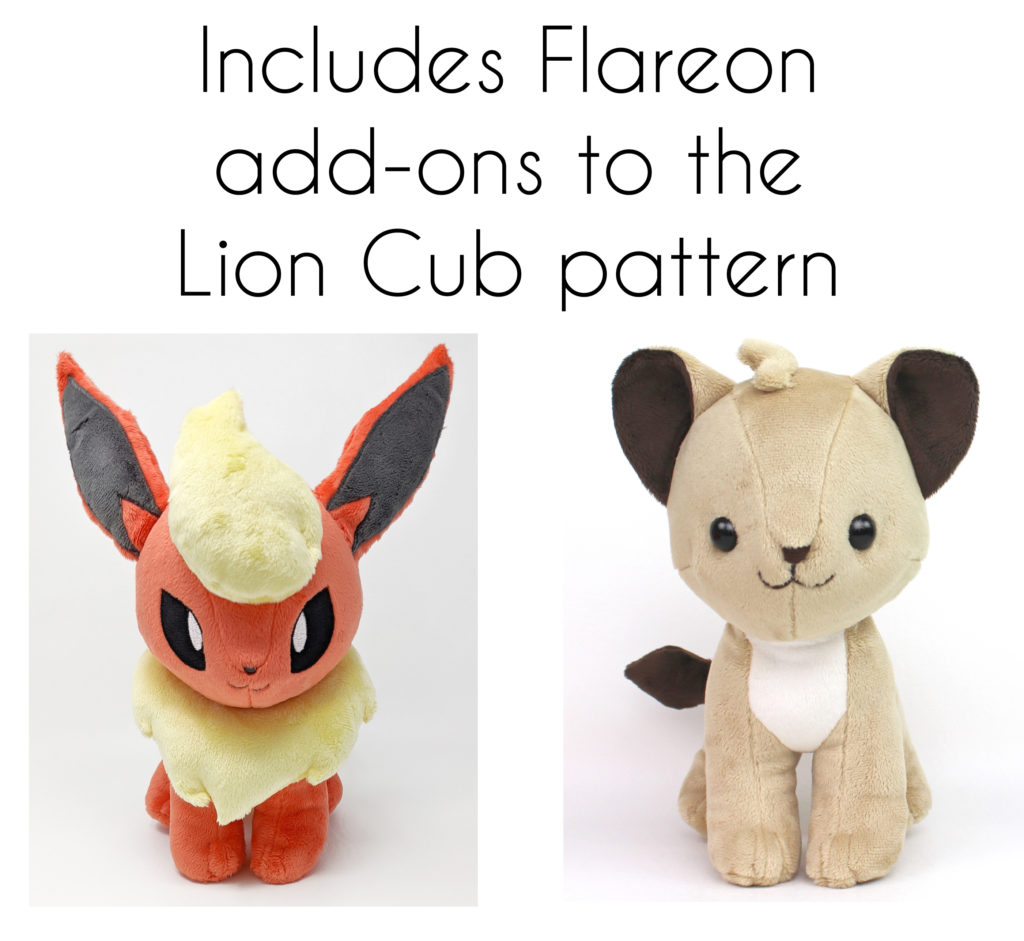 The Flareon Pokemon pattern pieces come with a sewing pattern for the eyes and mouth, head and neck fluff, ears and tail.
Though not pictured, the Flareon add-on patterns should work well for these patterns also:
Please tell me if you like this pattern via social media! And when you're done making something with it, please tag me, I'd love to see! :)
Selling plush made from this pattern is permitted with credit to "Pattern by TeacupLion" on your marketing photos, online listing or the product tag.
Please include credit even if you modify the pattern.
Thank you for helping support me so I can keep providing patterns :)
☆*:;;;:**:;;;:*☆*:;;;:**:;;;:*☆*:;;;:**:;;;:*☆*:;;;:**:;;;:*☆
You may not sell this pattern or any modified versions of it.
NOT FOR MASS MANUFACTURING AT FACTORIES; to be used for home sewing only, sewn by the owner of the pattern.