Lengthwise Grain runs along the length (yardage) of the fabric. Runs parallel to selvedge.
Crosswise Grain runs along the width of the fabric. Runs perpendicular to selvedge.
Bias runs along a 45 degree diagonal angle to the grain, and is usually a bit stretchy.
Selvage / Selvedge is the manufactured edge of the fabric that usually has rows of holes.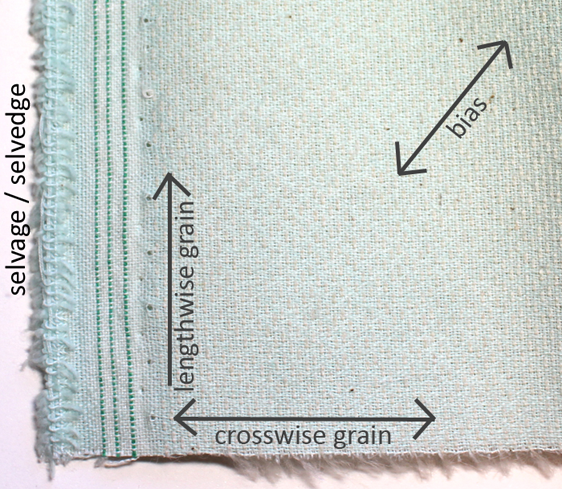 Right Side(RS) is the front side of the material; the side you want on the outside of your plush
Wrong Side(WS) is the backing of the material; the side you want inside of your plush. If you can't tell which side is the wrong side, it's usually the side with less texture, color, and vibrance.
Nap is the direction in which the fibers run along the fabric. The arrow direction of "nap" on pattern directions goes along the smooth way of petting it. Just as you pet a cat front to back, nap on plush also runs downwards and front to back on plush toys. This is especially important to know when cutting fabric pieces.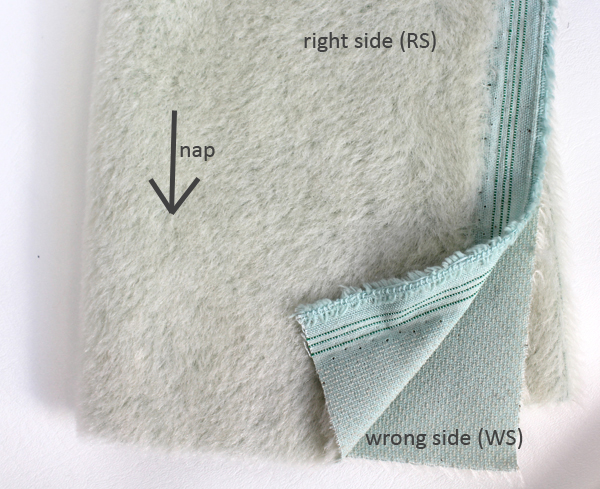 Yardage:
1 yard = 3 feet = 36 inches
1 meter = 100cm
Should you pre-wash your fabric?
If you plan on washing the doll, then check the recommended washing instructions for your fabric. As a general rule, I would recommend a cold cycle on delicates, and either line-dry or dry the fabric on a delicate cycle.
If your doll is a collector's piece only, it's not necessary to pre-wash your fabric.
Selecting the right fabric for your project:
Read all directions before starting to make your project, and bring your materials list to the store with you. Sitting down to start a project and then realizing you're missing something is such a bummer!
When purchasing fabric, buy a little extra in case of accidents. You can always use leftovers for pattern drafting, exchanging at swap meets, or selling on eBay/Etsy. If you're sewing with ruffles, you'll need at least twice the length of the desired ruffle.
It's helpful to have a photo on your smartphone of your fabric stash and thread stash at home, so that you don't accidentally buy the same thing twice.
Use various fabrics in one project when needed. Consider the varying dimensions of an animal; for example, a sheep. It has thick wool on the body, shorter fur on the legs, ears and face, and no fur on the eyeballs and hooves.
Do not use a furry fabric like minky for details which do not naturally have fur growing out of them; eyes, claws, noses, hooves and horns. Choose your fur lengths accordingly to match the real animal.
How about scraps and end-of-roll? I find that these are great for prototyping. Check if the fabric has wrinkles/damage/dirt that would make these unsuitable for finished plush.
What are some good fabrics to make plush and stuffed animals from?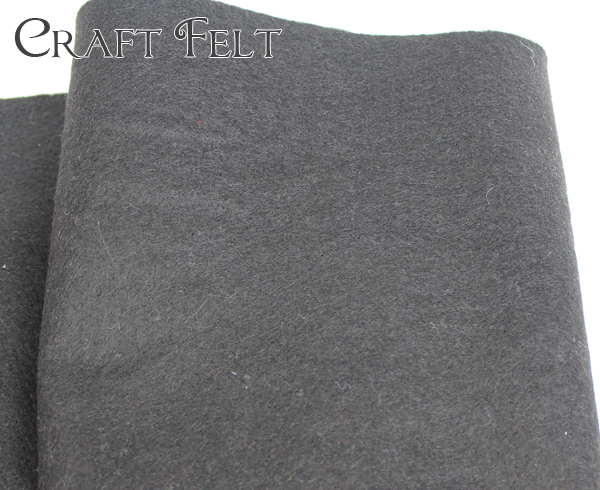 Craft Felt is very cheap and made from acrylic; it's best used for practicing with beginner sewing, and drafting patterns for wool felt plush. The quality is not suitable for plush as it's thin and scratchy, pills easily, and comes apart.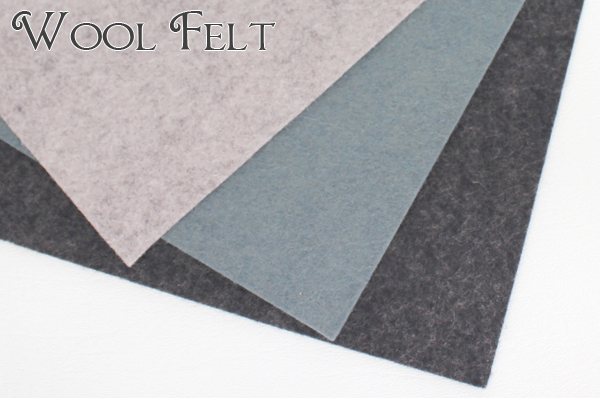 Wool Felt is a very popular fabric for beginning and experienced crafters. It looks lovely machine sewn, or hand-embroidered. The amount of wool can vary from 20-100% and is usually blended with rayon. The higher wool content, the more expensive the felt will be. Once you try using wool felt, you won't go back to craft felt.
Wool shrinks when wet, so it's not advised to wash fully. You can spot clean, dry clean, or hand wash with woolite. If your plush has more than one color on it, spot-clean only, or the colors can bleed into each other.
I recommend marking with chalk, as it can brush away. Using washable pen will cause your felt to shrink when you get it wet, and ballpoint pen will not come off (and will show up on the edges of your plush).
Use sharp scissors or a rotary cutter (with a cutting mat) to cut wool felt.
For sewing machines, use a medium weight universal or denim needle.
Clean lint often from underneath feed dogs.
Store your wool felt with a bit of cedar wood to keep away moths.

Anti-pill fleece is a great type of material to use for making plush; it is soft, affordable, easy to work with, and forgiving on mistakes.
Fleece does not shrink when washing. Machine wash on a warm gentle cycle; tumble dry on low heat.
Raw edges of fleece do not ravel, so it's perfect to use sew on as applique with a zig-zag stitch.
To determine the right side, pull fleece gently along a cross-grain edge; it will curl towards the wrong side. The right side of anti-pill fleece will be fluffy.
Sew with a universal, ballpoint, or microtex needle, using a straight or very narrow zig zag stitch.
Use a slightly longer stitch for fleece (3mm – 5mm).
Reduce top thread tension when sewing over bulky areas on your project.
Clean lint often from underneath feed dogs.
"Minky fleece" is a very cuddly fleece fabric that stretches like fleece rather than minky.

Minky is soft and cuddly, and available in many gorgeous colors. There are varying pile lengths available from 1mm – 5mm+. Comes in solid colors, designs, and embossed textures in dots and stars.
Minky stretches perpendicular to selvedge, and produces lovely plush toys.
Minky can machine wash and dry; it does not shrink when washing. If you're combining minky with other fabrics that do shrink when washing, make sure to wash them first.
Don't let the minky stretch when you're cutting your pieces.
Use sharp scissors or a rotary cutter (with a cutting mat) to cut minky.
When cutting minky, the pieces of fur will get everywhere! Shake off your pieces into the trash directly after cutting. Make sure to keep a lint roller and vacuum handy. Clean underneath your feed dogs often as well.
Minky sews well with a 90/14 universal or 90/14 ballpoint/stretch needle. When sewing in your machine, make sure to use lots of silk pins (every 1 – 1.5 inches), and pull them out as you sew. Alternatively, you can use basting stitches.
The top layer of fabric may feed at a different rate than the bottom layer of fabric; to fix this, use a walking foot; it's much easier to sew with. If you don't have a walking foot, get one!
You can use an awl or doll needle to guide the top fabric goes under the foot properly. Lift the presser foot often as well to ease tension on the fabric.
For very small pieces or tight turns, use lightweight tear-away interfacing underneath.
If sewing another fabric to minky, sew the minky as the bottom layer in your machine.
Try to use minky from the same manufacturer in your project. If you combine sewing minky fabrics from different manufacturers, use tacking stitches at the ends or basting stitches. The varying amounts of stretch can cause your pieces not to fit together correctly.
Do not iron directly onto the minky fur, it will melt the fibers; place a cloth over and use low heat on the back of the minky. If you're ironing applique on the right side, then use only the iron's tip in the area for applique.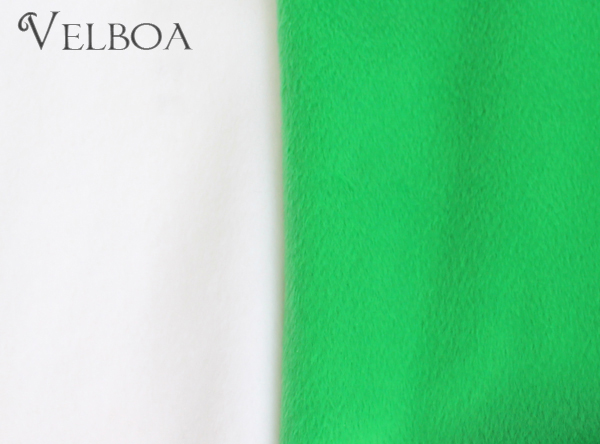 Velboa is a short-pile polyester knit faux fur that is wonderful for toys: it does not stretch much, and is strong and durable, and ravel-resistant. Velboa comes in solid colors and designs. The nap may also have a design in it, causing the fibers to follow a wave or zig-zag pattern.
Velboa can be machine washed in a warm cycle, and air dried or tumble dry low heat.
Use a walking foot and interfacing to help control velboa if it's sliding in your sewing machine.
Sew with a microtex sharp needle.
Do not iron directly onto right side; iron on reverse side only with medium heat.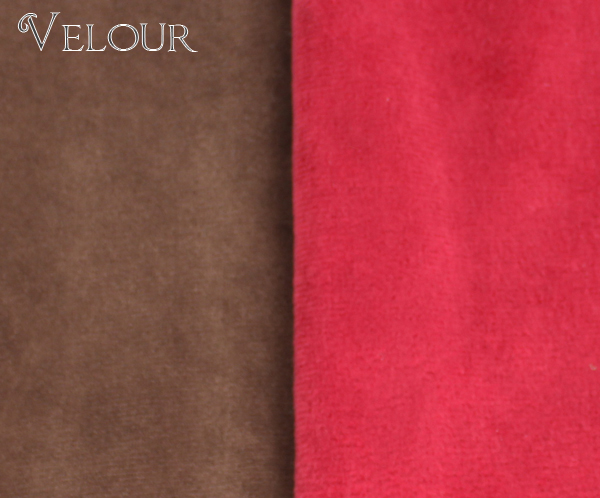 Craft velour is lightweight and stretchy with a very short pile. It is a polyester blend and has a knit backing.
Machine washable and machine dryable. Velour will shrink when washing.
Sews well with a microtex sharp needle.
Use a walking foot and interfacing to help control velour if it's sliding in your sewing machine.

Fake fur comes in many styles, colors and varieties.
Please see this section on working with faux fur.
Check the manufacturer's cleaning instructions before washing faux fur. A good rule is cold water on delicate with fabric softener, and air-dry/line dry only. Do not put faux fur in a warm wash or machine dryer; it will permanently damage the fur. Do not dry cleaning; it reduces softness.
Many faux furs are made in limited quantities; it may be the last time you see a particular fur. If you absolutely love it, pick up a little extra.
Good quality fake fur can cost quite a bit. When practicing or drafting patterns, use a cheaper fur.
A low quality (cheaper) fur will have the following qualities: have a stretchy backing, the backing can be seen through the fur, the fur will come out easily, and the fur will not be soft to the touch.
A high quality (more expensive) fur will have the following qualities: have a strong backing, the fur is thick and strongly woven into the backing, the fur is soft to the touch.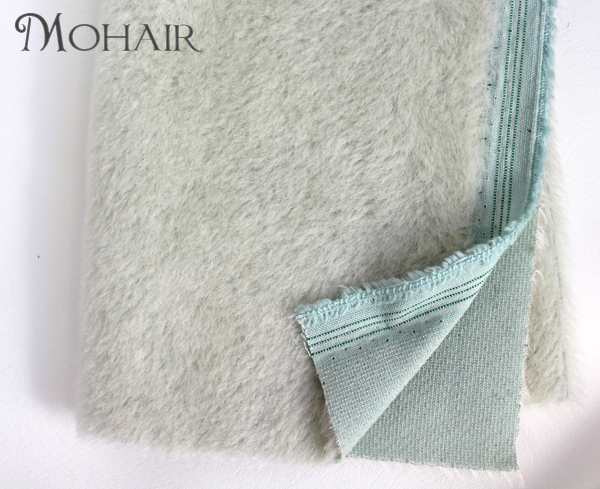 Mohair traditionally comes from the Angora Goat, but can be sheared from other animals such as alpaca. It's sheared, spun into yarn, woven into a backing, and treated with dye or other chemicals to finish the wool. It's a luxurious fabric that increases in price as the density increases.
Machine wash warm on delicates with fabric softener. Line dry or put in a pillowcase and tumble dry on low.
Before making a bear or plush with mohair as a gift, make sure the recipient is not allergic to animal fur.
Sew mohair as you would fake fur (LINK see my guide here on working with faux fur).
Sew on machine with a universal needle, or by hand using a back stitch.
Use a walking foot if the layers are not feeding evenly.
Use a slightly longer stitch or loosen top tension as needed.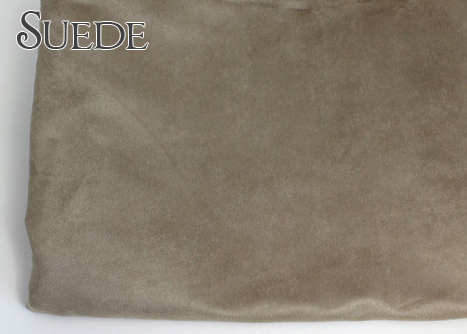 Suedes are a medium-weight polyester fabric that are soft and have a very fine nap. Suedes are great for small details on plush that are not furry; such as clothes, doll faces, or shaped hair. Comes in many suitable varieties such microsuede, deer suede, doe suede, ultra suede light, alova suede, buck suede.
Washing instructions may depend on the suede; it's usually machine wash cold, tumble dry low.
Sew with a sharp or microsuede needle.
Use a walking foot if the layers are not feeding evenly.
Use a slightly longer stitch or loosen top tension as needed.
Make sure to pick a craft suede that is thin and drapes loosely enough to make a good plush. Thick or stiff suedes are less suitable for plush.
Ready to get shopping for some fabrics? See my guide here on where to buy supplies.