UPDATE 5/31: Winners have been decided and contacted :) Thank you!
1st place: Ponyo McCree by Debra Silvas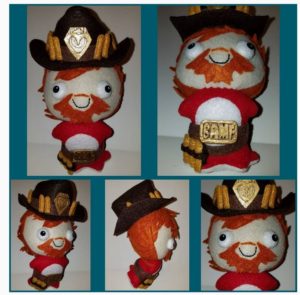 2nd place: Litten by Feather Stitched
3rd place: Mega Sully (human-size!) by Margaux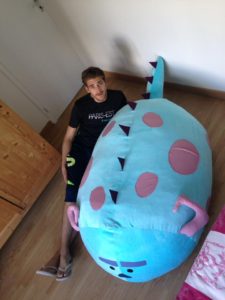 This was really hard to pick only 3 ;0; Thank you to everyone who entered, you all did fantastic and I love all of these entries!
All plushie patterns below can be found here: https://www.etsy.com/shop/teacuplion
Check out all the awesome fanart plush entries!
#1 & #2 : Sylveon & Shiny Sylveon roll plush (Pokemon) by Madhatterplushies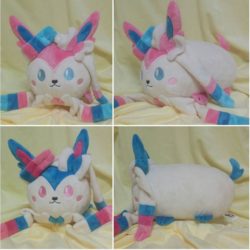 #3: Pink Lion roll plush (Steven Universe) by Madhatterplushies
#4: Sully mega roll plush (Monsters Inc) by Margaux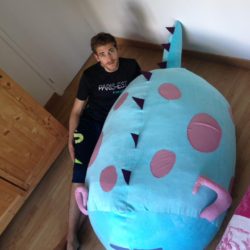 #5: Raichu plush (Pokemon) by miranaei
#6: Frosty roll plush (Neko Atsume) by Spades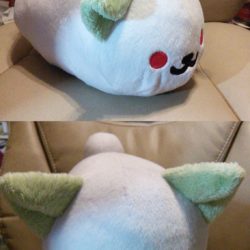 #7: Zoro plush (One Piece) by Mihijime's Attic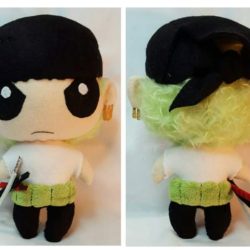 #8: Spyro cuddle plush by thepurplesaurus
#9: Litten Moon Kitty ITH plush (Pokemon) by Feather Stitched
#10: Captain America cuddle plush by Threadsie
#11: Keaton Fox standing chibi plush (Legend of Zelda) by Audi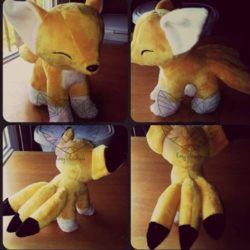 #12: Ponyo pocket anime plush by silvasdebra
#13: Ponyo McCree pocket anime plush (Overwatch) by silvasdebra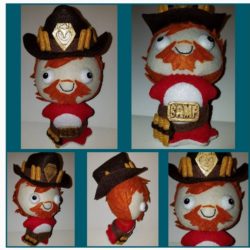 #14: Shiny Sylveon Newborn plush (Pokemon) by TailorLady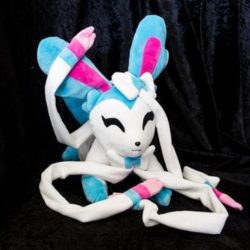 #15, #16, #17, #18, #19, #20, #21, #22 – Teacup Eevees – All 8 Eeveelutions (Eevee, Flareon, Vaporeon, Jolteon, Umbreon, Espeon, Glaceon, Leafeon, Sylveon – Pokemon) teacup plushies by Sew Craft n Bead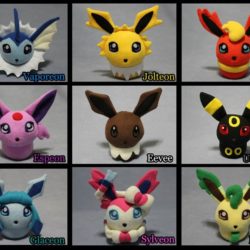 #23 – Spinel Sun plush (Card Captor Sakura) by A World of Color
#24 – Bendy cuddle plush (Bendy and the Ink Machine) by The Purple Pumpkin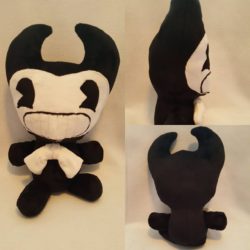 #25 – Lion beanie (Steven Universe) by Madhatterplushies
#26 – Baymax in Lakers Jersey roll plush by Bbearpops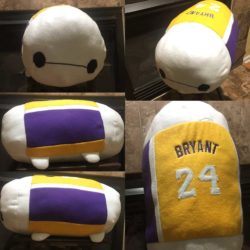 #27 – Cute Hello Kitty roll by Bbearpops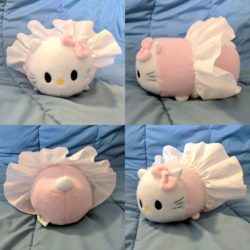 #28 – Flounder Roll plushie by Bbearpops
The contest has now ended, thank you to everyone who participated!
This is the official contest page for TeacupLion's Plush Fanart sewing contest.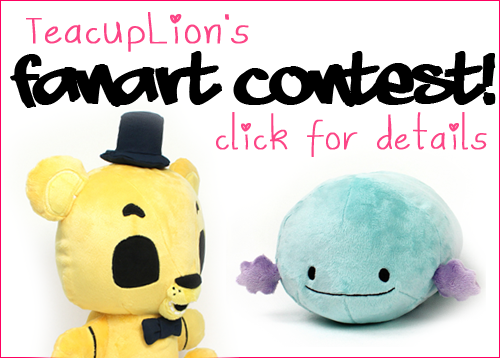 Prizes: Three selected winners will get to choose digital pattern(s) of their choice from https://www.etsy.com/shop/teacuplion ; bundles not included.
1st place: 3 patterns
2nd place: 2 patterns
3rd place: 1 pattern
Contest rules – read them all!
Entries must use a TeacupLion pattern. You may use any of my patterns from my Etsy shop, or you can use any of my free sewing patterns here.
Patterns may be altered as long as the base is still recognizable as a TeacupLion pattern to the designer. You may make any additional add-on patterns to the base pattern, including clothing and embroidery. You can use any methods you like for the face and details/accessories. Entries may be any animal, human, object, etc as long as it is recongnizably fanart from a game, show, movie, book, etc.
Your plush must be created finished after the start of this contest (March 14, 2017 or later). No past projects that you posted in a completed state may be entered, sorry! Let's get making something new :D
Contest period: March 14 10:00am PST – May 11 7:00pm, PST
Multiple plush allowed and count as multiple entries. All entries must have BOTH the following:
Post a photo of your finished plush to either Facebook, Twitter, Tumblr or Instagram and say "

for TeacupLion fanart contest #TeacupLion

" in the description, and

Email me a link to your entry post

WITH a picture of the character you made, its' name, and the series, to

plush (@) teacuplion.com. 

(If your picture is on Facebook, please make sure it is public to all.)

Entries are judged based on: similarity to character, and appeal. Judges are Laura from TeacupLion, with help from her husband :)
By entering, you agree for me to share your picture on social media, and on my website teacuplion.com with credit to your artist/business name, as an example of what can be made with my patterns.
Digital PDF pattern prizes will be awarded in accordance with official rules, and emailed to winners. No purchase necessary to enter or win. Valid worldwide, void where prohibited. Entry in this contest constitutes your acceptance of these official rules. One prize per person. Winners will be contacted within 24 hours of contest end for their prizes.
Intellectual property rights: Patterns are copyright TeacupLion and the pattern itself may not be sold, traded, or redistributed. Finished plush made with this pattern may be sold with credit "Pattern by TeacupLion".