The sewing contest for Pocket Bear is over, but the free pattern is still available :)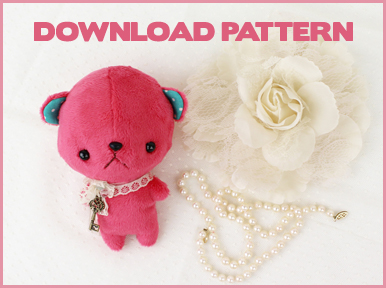 Runner up winners:
Entry #3: Jibanyan plush from Yo-kai watch by Fox Spirit Crafts
Submission for a plush contest! It's Jibanyan from Yo-kai Watch! Xmas present for my kiddo. Pattern at https://t.co/nAi0NcqAu3 #TeacupLion pic.twitter.com/oKek2zUgGM

— Fox Spirit Crafts (@FoxSpiritCrafts) November 14, 2016
Entry #21: Sugar Skull Bear plush by Stacy
Entry #25: Moogle plush by Kelsey Silver
Entry #27: Sans plush from Undertale by thepurplepumpkin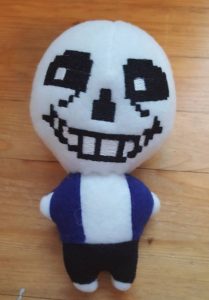 Entry #33: Pocket Batman plush by Bev
Entry #35 and #36: Wedding Cat plush pair by Nini Pi Design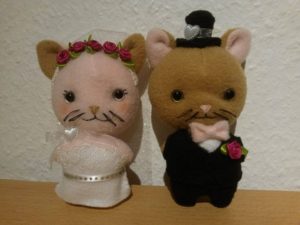 Entry #39: Zombiebear plush by Thea
Entry #40: Daisy plush by Bonzai
A Daisy for TeacupLion's Plush Sewing Contest using her free pattern. Pattern at https://t.co/f6e902jkyo #TeacupLion @teacuplion pic.twitter.com/4xt6suvwGs

— Bonzai (@Bonz_aroo) November 1, 2016
Entry #42: Reindeer by Megan W.
Entry #43: Gir plush from Invader Zim by Elizabeth
4th place:
Entry #66: Deadpool by Mihijime's Attic
3rd place:
Entry #15: Pele crow plush by impistry
2nd place:
Entry #24: Stag beetle plush by offalteeth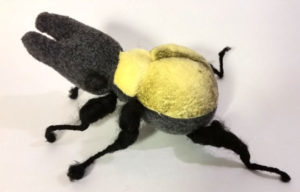 Aaand 1st place!
Entry #19: Halloween Cat plush by Serenity Studios
Honorable mention:
Entry #1: Toothy chibi dragon plush by caliguican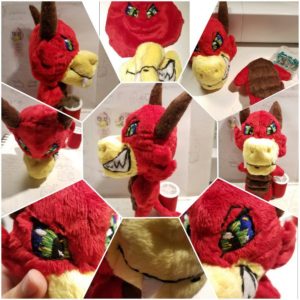 Entry #2: Headless horseman plush by Majenta4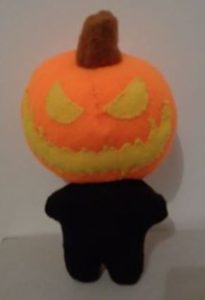 Entry #4: Fawn plush by Prima da Brescia
I'm fauning for you! Pattern at https://t.co/Md39FguwXB #TeacupLion @teacuplion #deer #love #plushie #faun #sewing pic.twitter.com/gOnjLwCYmd

— Prima da Brescia (@Dontfgt2smile) November 12, 2016
Entry #5, #6: Kero and Spinel plush from Cardcaptor Sakura by Pancake Lulu
My second and third entry are Kero and Spinel from Sakura Card Captor (・`ω´・)
Pattern at https://t.co/N45n3t78xy #TeacupLion ♥ pic.twitter.com/UEQAVADbRp

— Lulu (@pancakelulu) November 12, 2016
Entry #7: Devil plush by Pancakelulu
I decided to enter a sewing contest, wish me luck! :0
My first entry is a gift for my dad~
Pattern at https://t.co/N45n3t78xy #TeacupLion pic.twitter.com/O0wW6KAGD6

— Lulu (@pancakelulu) November 12, 2016
Entry #8 and #9: Kodama plush from Princess Mononoke by Prima da Brescia
Japaneses tree spirits. Kodamas! Pattern at https://t.co/Md39FgM7P9 #TeacupLion @teacuplion #plushie #studioghibli pic.twitter.com/IACHHuPBie

— Prima da Brescia (@Dontfgt2smile) November 14, 2016
Entry #10: Yellow panda plush by Phlorie
@teacuplion Simple adaptation of your pocket bear for the contest – The yellow panda #TeacupLion pic.twitter.com/LWvWtytuo4

— Florie Guibert (@phlorie) November 12, 2016
Entry #11: Fuzzy bear plush by silberknoepfchen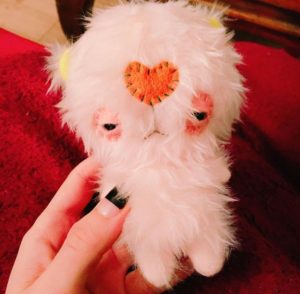 Entry #12: Winter bear plush by C_Charms
https://twitter.com/c_charms28/status/790598287250292737
Entry #13: Pink lace bunny plush by Prima da Brescia
Pink and Lace bunny. Pattern at https://t.co/Md39FguwXB #TeacupLion @teacuplion #plush #kawaii #handsewing #sewing #bunny pic.twitter.com/mUPEBy0wWr

— Prima da Brescia (@Dontfgt2smile) October 25, 2016
Entry #14: Bear plush by Prima da Brescia
The first of hopefully many bears. Pattern at https://t.co/Md39FguwXB #TeacupLion @teacuplion #kawaii #bestday #plush #plushies pic.twitter.com/IlDbVebkwr

— Prima da Brescia (@Dontfgt2smile) October 25, 2016
Entry #16: Reindeer Bear plush by Tallie Chan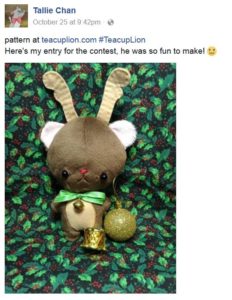 Entry #17: Tiny leopard plush by Caroline
@teacuplion A tiny leopard. I forgot how much fun it is to make plushies =) Pattern by @teacuplion here: https://t.co/Z0IvE07jE5 #TeacupLion pic.twitter.com/WpInhRlfqF

— Caroline Söderquist (@soderquist) October 26, 2016
Entry #18: Polar bear plush by chiosengkian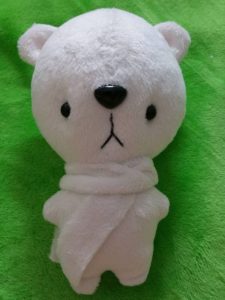 Entry #20: Secret agent furry plush by ross the fox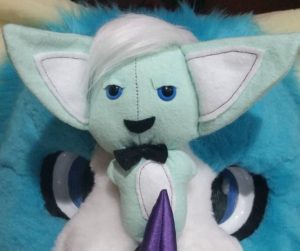 Entry #22: White rabbit plush by Prima da Brescia
Jefferson starship + fever dreams = white rabbit. Pattern at https://t.co/Md39FguwXB #TeacupLion @teacuplion #whiterabbit #kawaii #plush pic.twitter.com/mVzonLQKOI

— Prima da Brescia (@Dontfgt2smile) October 25, 2016
Entry #23: Bee Cute plush by Stormrina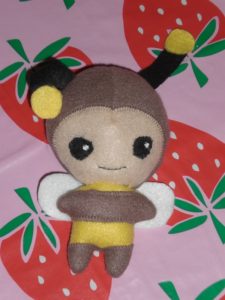 Entry #26: Squid Bear by Prima da Brescia
Squid Bear! Pattern at https://t.co/Md39FguwXB #TeacupLion @teacuplion #kawaii #plush #squid #adorable #SewingProjects #sewing pic.twitter.com/0zp64rGeQk

— Prima da Brescia (@Dontfgt2smile) October 25, 2016
Entry #28: Kappa plush by thepurplepumpkin
Entry #29: Stitchpunk 5 plush (Tim Burton film) by Prima da Brescia
5, to guide us…Pattern at https://t.co/Md39FguwXB #TeacupLion @teacuplion #stitchpunk #9film #plushie #TimBurton #sewing pic.twitter.com/kB73vAe3Lo

— Prima da Brescia (@Dontfgt2smile) November 12, 2016
Entry #30: Pocket Pirate plush by Bev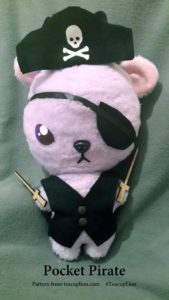 Entry #31: Pocket Bat plush by Bev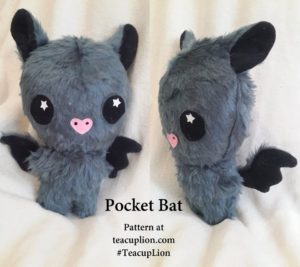 Entry #32: Pocket Pikachu plush by Bev
Entry #34: Mew plush by Dragon Adventures
Entry #37: Silver and purple dragon plush by Dragons by Kris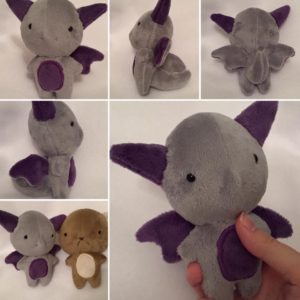 Entry #38: Teddy Krueger plush by Kairi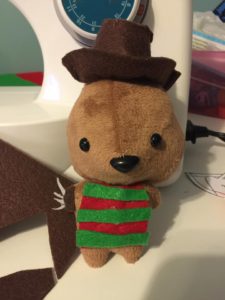 Entry #41: Fuzzy bat plush by Tamara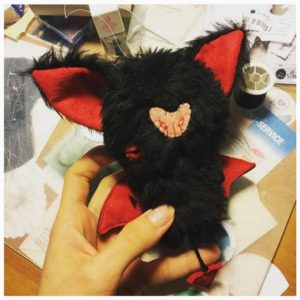 Entry #44: Lion plush by Elizabeth
Entry #45: Lamb plush by Emileigh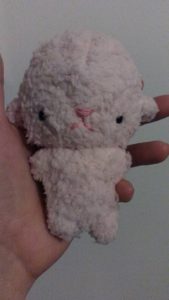 Entry #46: Pirate kitty plush by porcelainpolarbear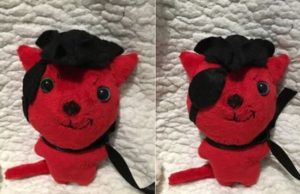 Entry #47: Plot bunny plush by geek_of_doom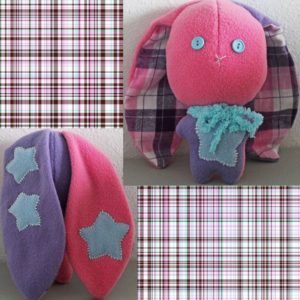 Entry #48: Servant of Evil plush from Project Mmirai by Chelsea
Entry #49: Stitch plush by cosplay_hime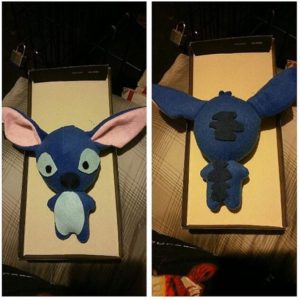 Entry #50: Poinsettia kitty plush by Stephanie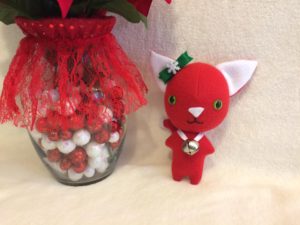 Entry #51: Rainbow unicorn plush by Prima da Brescia
Little rainbow unicorn- bear. Pattern at https://t.co/Md39FguwXB #TeacupLion @teacuplion #unicorn #plushie #magical pic.twitter.com/pX9g7CKRIo

— Prima da Brescia (@Dontfgt2smile) November 1, 2016
Entry #52: Toothless plush by Prima da Brescia
Happy Halloween! Pattern at https://t.co/Md39FguwXB #TeacupLion @teacuplion #toothless #dragon #plushie pic.twitter.com/3yAuNAvYd0

— Prima da Brescia (@Dontfgt2smile) November 1, 2016
Entry #53: Bat plush by Prima da Brescia
Bat Beat! Happy Halloween! Pattern at https://t.co/Md39FguwXB #TeacupLion @teacuplion #kawaii #plush #adorable #halloween #sewing pic.twitter.com/Q1kqUaZFBY

— Prima da Brescia (@Dontfgt2smile) October 30, 2016
Entry #54: Pocket bear by Miss Minnie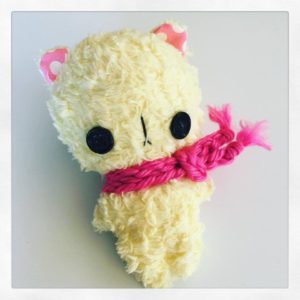 Entry #55: Teddiursa plush by Audi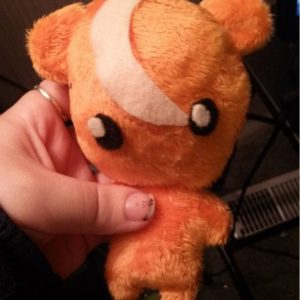 Entry #56: Afro Lion plush by Audi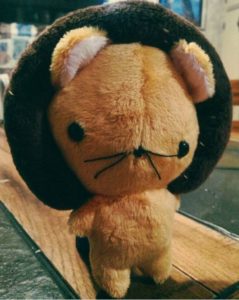 Entry #57: Lion plush by Prima da Brescia
He's not "lion" around. Pattern at https://t.co/Md39FguwXB #TeacupLion @teacuplion #kawaii #plush #lion #adorable #SewingProjects #sewing pic.twitter.com/9dTxoSGew9

— Prima da Brescia (@Dontfgt2smile) October 30, 2016
Entry #58: Bear pirate plush by Prima da Brescia
Red Bear the Pirate! Pattern at https://t.co/Md39FguwXB #TeacupLion @teacuplion #kawaii #plush #pirate #adorable #SewingProjects #sewing pic.twitter.com/lXod2ncuro

— Prima da Brescia (@Dontfgt2smile) October 30, 2016
Entry #59: Pumpkin bear plush by Prima da Brescia
Pattern at https://t.co/Md39FguwXB #TeacupLion @teacuplion #kawaii #plush #itsthegreatpumpkincharliebrown #adorable #sewing pic.twitter.com/I2woSwclFP

— Prima da Brescia (@Dontfgt2smile) October 30, 2016
Entry #60: Kermit the Frog plush by Prima da Brescia
It ain't easy being green. Pattern at https://t.co/Md39FguwXB #TeacupLion @teacuplion #kawaii #plush #adorable #KermitTheFrog #sewing pic.twitter.com/m5Nh4mAjF5

— Prima da Brescia (@Dontfgt2smile) October 30, 2016
Entry #61: Jackalope plush by Slothie Sales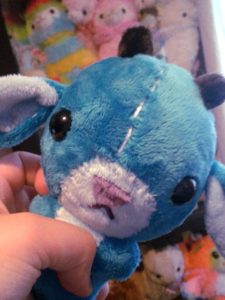 Entry #62: Nidoran (female) Pokemon plush by KitSewStudio
pattern at https://t.co/PmaBs7QzIB #TeacupLion pic.twitter.com/Sv4rzgF96f

— Aleksandra Arturia (@KitsewStudio) November 15, 2016
Entry #63: Corgi plush by Dragon Adventures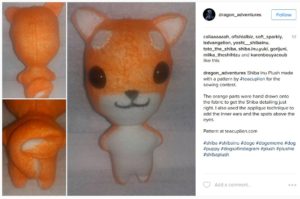 Entry #64: Bear plush by dragonsbykris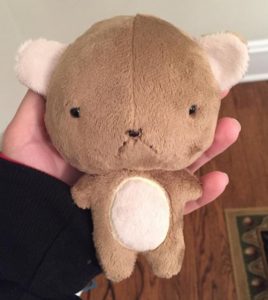 Entry #65: Yuki plush from The Cat Returns by Audi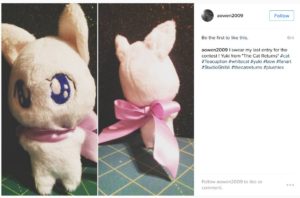 Entry #67: Inugami from Kokkuri-san by Gracie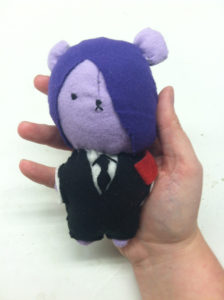 Entry #68: PandiCat by Dafne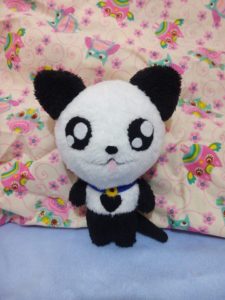 Entry #69: CandyCat by Dafne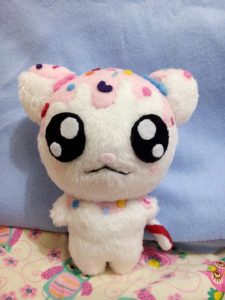 Entry #70: Steampunk beaver plush by Bonnie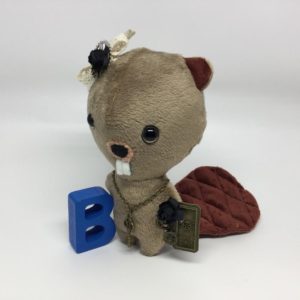 Entry #71: White deer plush by Megan W
Entry #72: Cyclops plush by thepurplepumpkin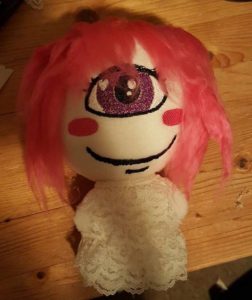 Extra plush not submitted as contest entries:
Buccaneer Bunny plush by Louise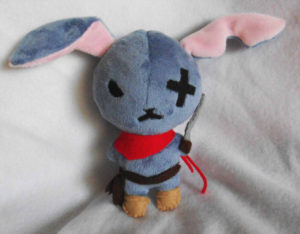 Dragon plush by Louise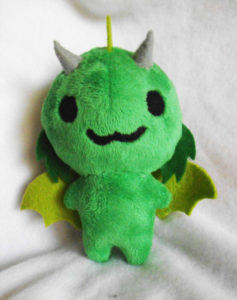 Rock Star Bunny plush by Louise