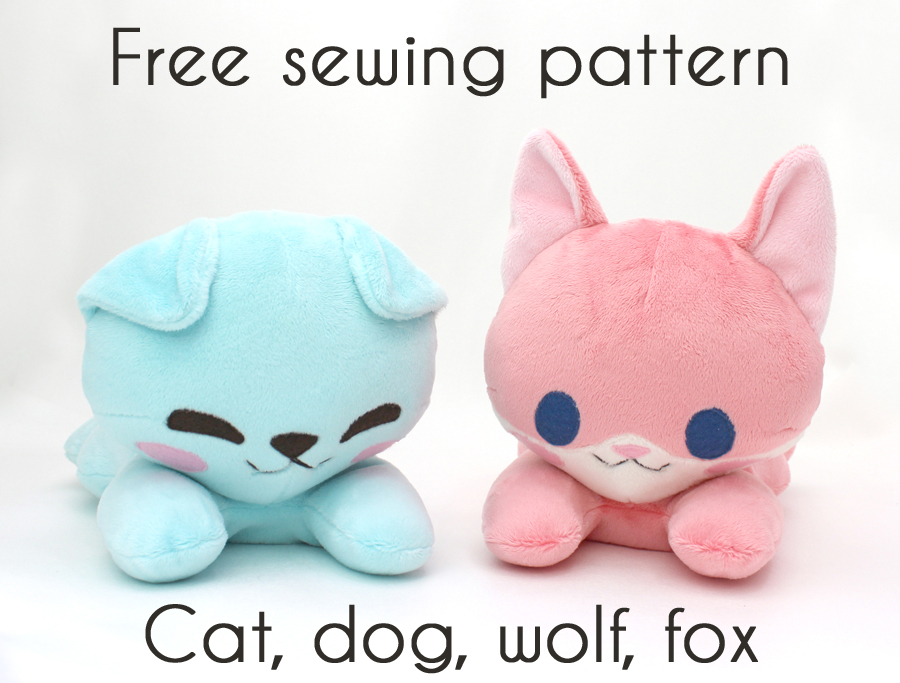 Hey crafters! I have a super gift for you, it's a huge bundle for you to sew your own 11″ laying stuffed animal plush. It is intermediate level, and beginner friendly since I include all stitch guides and sewing techniques needed. It requires sewing darts, topstitching, ladder stitching, and the head is sewn around inside-out by machine.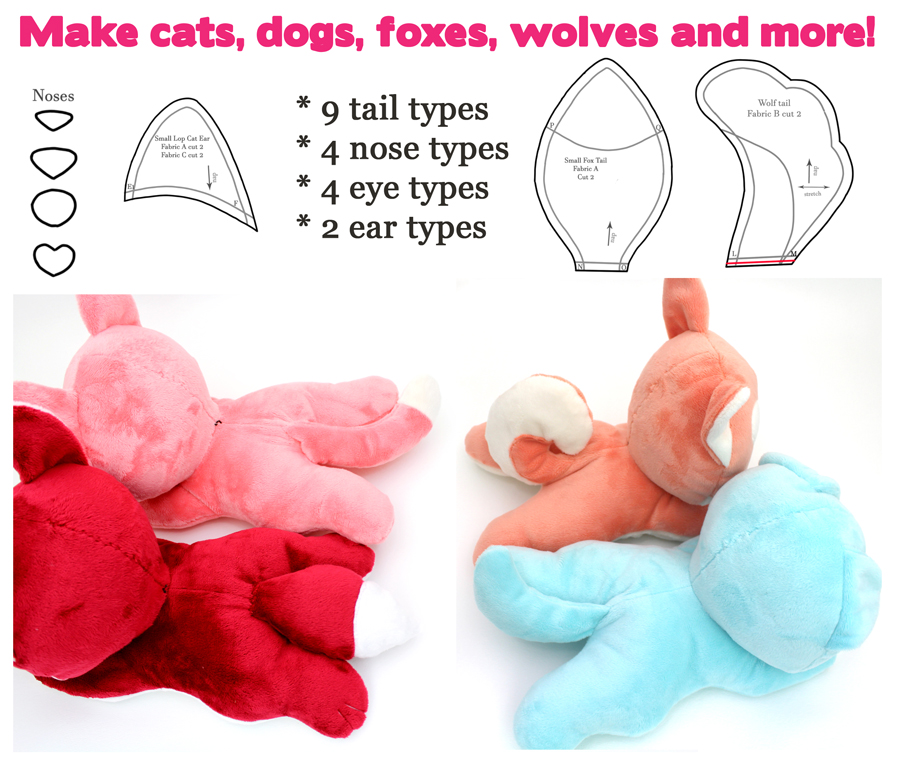 You can even make Shiba Inu with this pattern! Also included is a guide to mouth embroidery, and a guide to topstitching details.
This lop eared kitty is cute huh?
Please tell me if you like this pattern via social media! And when you're done making something with it, please tag me, I'd love to see! :) It's great to use for tons of fanart characters – I am thinking of making an Eevee plushie myself!
https://www.facebook.com/TeacupLionDesigns/
https://www.instagram.com/teacuplaura/