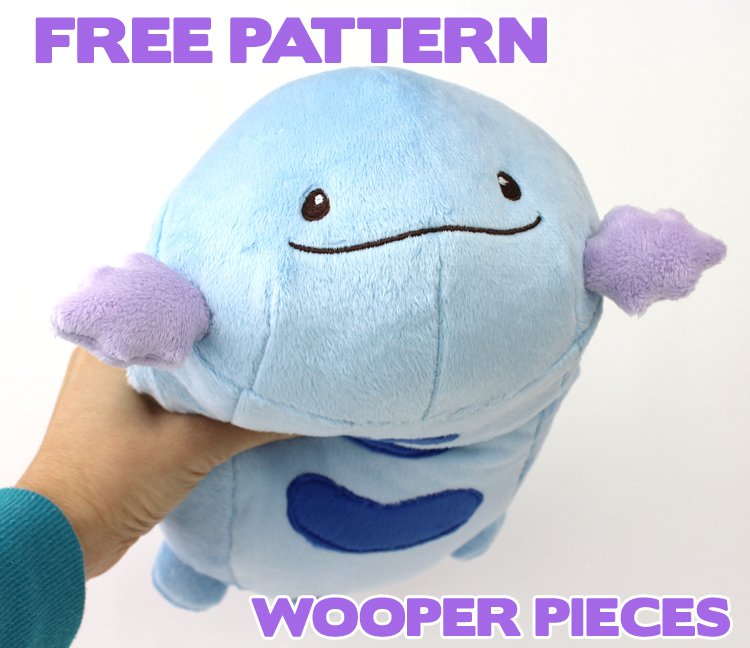 Sew your own Wooper Pokemon plush with these free additional pattern pieces!
Base body pattern to turn into a Wooper roll plushie: https://www.etsy.com/listing/239579938/
Materials needed:
Fabric: Lavender, medium blue, light blue
Polyfil stuffing, scissors, needle, thread, hemostats or tweezers to turn
Face embroidery files in 3.5″ or 4″ size (pictured in 3.5″, thought 4″ will have a cuter look I think):
https://www.etsy.com/listing/475529702/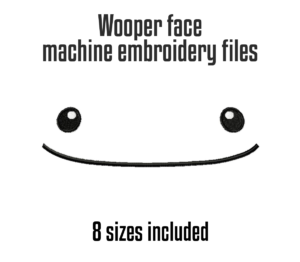 Step 1: Sew around pieces according to instructions on the pattern page.
Body Stripes: Pin to Body Bottom piece, topstitch around with 1/8″ seam allowance.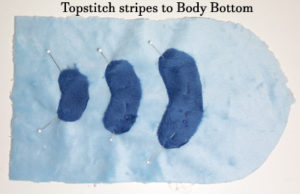 Feet: Sew around completely, trim away 1/8″ of SA (seam allowance). Cut a small hole on one side of the fabric in the bottom of the foot inside the area that will be ladder stitched (red circle). Pull through with tweezers or hemostats.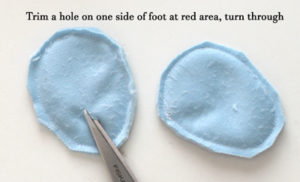 Gills: Sew around, trim away 1/8″ of SA, stuff firmly. Pin to side of face and ladder stitch with 1/8″ SA, holding the gill perpendicular to face as you sew it.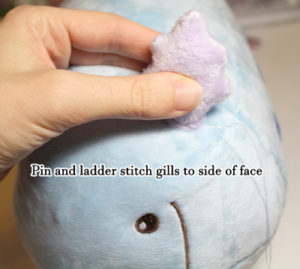 Feet and tail: Stuff firmly, ladder stitch or whipstitch tail in a straight line to rear of plush with 1/8″ SA. Ladder stitch around feet in a circular pattern.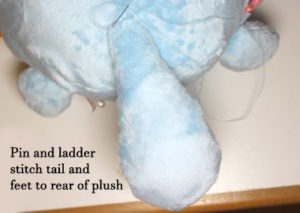 And that's it! Enjoy your happy little Wooper roll :)
You are welcome to sell plush with this pattern. If you use this pattern, please provide credit to "Pattern by TeacupLion", and a link to my site www.teacuplion.com is greatly appreciated. Thank you!